The impact of the housing market on the 2008 financial crisis couldn't have been more different than what we've seen during this year's recession.  While housing was a significant factor in slowing the economic recovery 12 years ago, in the second half of 2020, housing helped lift the economy as we hopefully move past the pandemic in 2021.
The damage to the real estate industry after 2008 included multiple economic issues and was long-lasting.  The glut of foreclosures and excess inventory meant that very little new construction was needed for years.  This limited growth in construction employment – a key driver of the business cycle.  This downturn lasted from 2008 and into 2012.  That was one reason why the early years of the recovery felt like we were still stuck in a recession.
But an even bigger hit to the economy was the negative wealth effect for homeowners.  For the middle class in particular, home equity is their greatest source of wealth, which was wrecked by the decline in home prices.  Aggregate home equity in the U.S. fell by more than 40%, or $6.2 trillion, from the beginning of 2006 and 2012.  This decline hurt consumer confidence, slowed spending, and led to years of households shedding debt and avoiding loans.
The foreclosure crisis pushed homeowners into renting at the same time large numbers of young Millennial workers were also entering the rental market.  This squeezed renters at a time of high unemployment and low wage growth.  And there was essentially no growth in apartment construction between the mid-1990's and the mid-2000's peak of the housing market.  Developers at the time were more focused on serving the booming suburban and exurban single-family home market.
The net effect: Subdued construction job growth, households avoiding borrowing to purchase homes, foreclosures, a negative wealth effect for middle class homeowners, and rent growth exceeding wage growth slowed the recovery from the 2008 world economic crash.
In 2020, we've seen shifts in the housing market this year that could boost economic activity in 2021.  High buyer demand combined with a shortage of homes for sale have led to accelerating home price growth since the first quarter of 2020.  Home prices have experienced 10% year-over-year increase.  That means that home-equity levels in the U.S. may have increased by $3 trillion in 2020, a positive wealth effect.  And we have the additional benefit of record-low mortgage rates that allow homeowners to refinance into lower monthly payments, or cash out equity for remodeling, purchases, or investment.
The shortage of housing inventory has led to a rapid recovery in construction jobs, with employment now down just 3.7% from its February 2020 peak.  For comparison, it was a solid 10 years into the recovery to achieve these numbers after the 2008 housing market decline. There's no indication housing will experience an extended downturn as it did in 2008 through 2012.
There are some losers in these trends.  Would-be buyers who either couldn't or chose not to buy in 2020 may find that they've gotten even more squeezed by rising prices, setting back their plans to purchase a home.  Additionally, rents outside of high-cost cities have risen in some cases.  That means that in this recovery, working-class renters in booming second-tier metros like Boise are likely going to face the same displacement pressures that their peers in higher-cost metros faced in the past.
But on the whole, these shifts are likely to be positive for consumer spending, employment and economic growth, helping the US avoid the painful, drawn-out climb back that occurred after 2008.
Top 10 Real Estate Markets During and in a Post-COVID-19 Environment
NAR identified 10 markets that have shown resilience during this pandemic period and are expected to perform well in a post-COVID-19 environment in the next two years.  In alphabetical order, the markets are:
Atlanta-Sandy Springs-Alpharetta, Georgia
Boise City, Idaho
Charleston-North Charleston, South Carolina
Dallas-Fort Worth-Arlington, Texas
Des Moines-West Des Moines, Iowa
Indianapolis-Carmel-Anderson, Indiana
Madison, Wisconsin
Phoenix-Mesa-Chandler, Arizona
Provo-Orem, Utah
Spokane-Spokane Valley, Washington
Some markets have been performing exceptionally well throughout the pandemic and they'll likely carry that momentum well into 2021 and beyond because of strong in-migration of new residents, faster local job market recoveries and environments conducive to work-from-home arrangements and other factors.
The top 10 metro areas are estimated by considering indicators that are influential to a metro area's recovery and growth prospects in a post-pandemic environment over the next two years, including: unemployment rate; net domestic migration, including movers from expensive West Coast areas; share of workers in retail trade, leisure and hospitality industries; mobility to retail and leisure places; and the percentage of people working from home.
Low unemployment rates compared to the national average signaled strong employment environments for residents of these areas.  At 4.2%, Provo-Orem boasts the lowest unemployment rate among those listed, followed by Madison at 4.3%, Charleston at 4.7% and Des Moines at 5%.
Areas that are already attractive destinations to purchase a home, especially among movers from more expensive West Coast cities, may attract more technology workers, many of whom are with companies offering flexible, and in some cases permanent, work-from-home policies.  Overall, the Phoenix metro area attracted the largest number of movers from West Coast metro areas, with Dallas ranking second.
2020 Home Equity Growth in the United States
Home prices in California have reached a record breaking high
Considering 2021 as the year to cash in your equity and receive up to $500,000 tax free?  We can help. 
Take advantage of our "Free" loan to update your home when you list with Cary Hairabedian
Cary Concierge Service
Cary will Fully Front the Cost to Prepare Your Home to Sell at the Highest Price. 
This includes, Staging, Repairs, and Cosmetic Improvements. 
No Hidden Loan Fees – No Interest Charged – Ever.
Quick: Our concierge process is designed for speed.  Work can begin now – and your home will sell fast.
Affordable: Eliminates stress.  No loan fees, No appraisal fee, and No interest – No kidding.
Intelligent: Cary will help you determine the best updates and repairs that will give you the highest return.
Easy: Cary is personally involved throughout the process, providing the best advice from start to finish.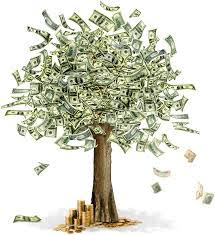 We currently have buyers right now looking to purchase a Cypress home from $700,000 to $1.4 million.
Call Cary direct at 800-944-2441 or email Cary at: Cary@SoCal.rr.com.  We can review your best options to insure you receive the most profit when selling.
The call, like our Concierge loan service costs you nothing.  And of course our conversations are always confidential.  Let's talk soon.