With home prices at a new record high and homes selling quickly, internet searches for "when is the housing market going to crash" have increased significantly in recent weeks. People are feeling the home buying frenzy is similar 2006 leading to that real estate correction in 2008.
Real estate economic forecasters say they aren't seeing the same dynamics the market in 2008. This time around, the reason for rising prices is the first rule of economics, supply and demand. There are simply many more buyers than there are properties for sale. Prices rise when demand exceeds supply for any product.
Nationally, median home list prices rose 17.2% year over year in April, to hit a new record high of $375,000. There are still a lot of people sitting on the sidelines desperate to buy a home. If the real estate market levels off, there are a lot of buyers that have been held off by competition from buyers with larger down payments – and their offers will then be accepted. These delayed buyers will most likely provide a soft landing for real estate prices.
Prices may still edge up as inventory rises and demand softens, but at a much slower pace. Price softening in the future may be minimal in most areas. But home prices are unlikely to return to their pre-pandemic levels. The only way home prices could drop by any significant amount would be if mortgage rates rose substantially and a lot of homes flooded the market. Again, unlikely. Record-low mortgage rates have allowed buyers to purchase homes at monthly cost lower than renting in the same neighborhood. And most homeowners with mortgages have refinanced to 3% or less. Plus most recent home purchases at today's higher prices have been purchased with 20% or higher down payments – and those buyers qualified with good credit and income. Even if prices soften, those new homeowners are likely to stay where they are. This keeps inventory down. To have falling prices, inventory has to exceed demand.
The best opportunity for buyers with lower down payments is if the "work-from-anywhere option" at companies changes as office buildings reopen and interest rates rise somewhat. That can bring home price corrections to some markets. In most areas, home prices will level off, and there will be less competition for homes.
Is this real estate market different than 2006?
The fast-rising home prices may feel similar to the time leading up to the last housing crash – But the contributing factors to the 2008 price correction aren't present this time around. For starters, today there are far more buyers than homes for sale. That's a sharp reversal from 2006 and 2007, when overbuilding yielded far more properties than there were buyers. Now, there isn't enough new construction to meet demand.
Most important, today's market is not offering easy-qualifying mortgages with low to no down payments – the absolute key factor in the 2008 financial crisis. New regulation in the wake of that market correction has ensured that only the most qualified borrowers can get mortgages today. And the riskiest loans are almost non-existent unless the homebuyer has 25% or more cash down payment and willing to accept a 1% higher interest rate. Today's homebuyers may be paying top dollar, but they are fully qualified by lenders to ensure they have strong credit and income before getting their home loan.
The economy is also improving, and forbearance programs have kept homes from going into foreclosure. The increase in home prices give even struggling homeowners a cushion. This allows them to sell their homes and most likely walk away with profit. That's the complete opposite from 2008 to 2012 when many owners owed more than their home's value.
Could homes purchased today be worth less in the near future?
Buying a house is often the biggest investment that most folks will ever make – But many potential buyers are beginning to wonder if the value of homes purchased today at record-high prices will fall once the government stops buying mortgages allowing interest rates to rise, and the market returns to normal. They are concerned that if they need to sell, they may not be able to get their down payment back out. Although it's possible home prices can decline, economic forecasters think it's unlikely the home market will see big declines. The more likely scenario is prices will level or adjust down slightly. Desirable suburbs with lots of amenities and short commutes to the bigger cities are expected to hold their value, as are popular vacation markets and growing cities that are attracting good jobs.
Mortgage interest rates will be the most influential factor on home values. When they hit record lows, falling below 3% for a 30-year fixed-rate mortgage for the first time in history, prices increased even as a buyer's monthly mortgage payment came down. If rates go up into the 4% or 5% range, many buyers simply will no longer qualify for the monthly mortgage payments on the homes they want, which reduces demand. Basic economics applies again. Supply would then equal demand, leveling prices – and move to supply exceeding demand for homes, leading to softer home prices. Another potential contributor to softer home prices could be people moving back to the cities where higher density housing lost favor and prices fell. Lower prices for big city condos can make this housing more attractive again drawing a percentage of potential buyers from the suburbs.
Your Cypress area home has nearly doubled in value over the past 10 years, and home prices may be reaching another peak. If you have been considering a move, now be the time to cash in on today's record prices and receive up to $500,000 of your profit tax free? Give me a call, and I can show how to receive the most profit when selling!
You have access to our exclusive "Free" loan to update your home when you list with us!
Cary Concierge Service
Cary will Fully Front the Cost to Prepare Your Home and insure you receive the Highest Price. 
This includes, Staging, Repairs, and Cosmetic Improvements. 
No Hidden Loan Fees – No Interest Charged – Ever.
Quick: Our concierge process is designed for speed.  Work can begin now – and your home will sell fast.
Affordable: Eliminates stress.  No loan fees, No appraisal fee, and No interest – No kidding.
Intelligent: Cary will help you determine the best updates and repairs that will give you the highest return.
Easy: Cary is personally involved throughout the process, providing the best advice from start to finish.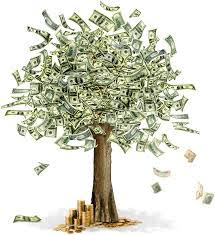 We currently have buyers right now looking to purchase a Cypress home from $700,000 to $1.4 million.
Call Cary direct at 800-944-2441 or email Cary at: Cary@SoCal.rr.com.  We can review your best options to insure you receive the most profit when selling.
The call, like our Concierge loan service costs you nothing.  And of course our conversations are always confidential.  Let's talk soon.