Placing your home in show condition helps potential buyers feel your home has been well-maintained and cared for. We included the most important affordable improvement you can do when you are considering a move.
1. Declutter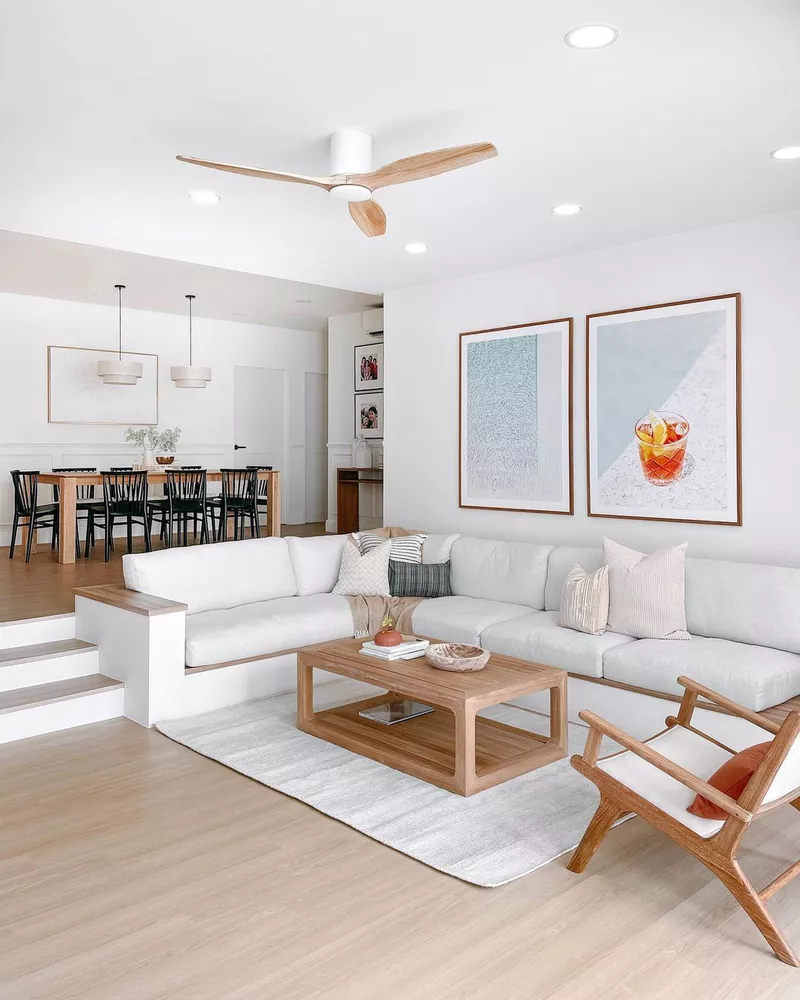 Staging a home has more to do with removing items than it does with décor, which is why thinning out belongings before listing a home is the first step. Rule of thumb is to reduce your books, clothing, and other personal items by two-thirds. Look at it as packing up early. In order for a buyer to fall in love with a home, they have to imagine themselves living there – and it's hard for them to imagine room for their stuff when the house is full.
They also want to see what they're actually getting – from the number of cabinets to countertop and closet space. If you have a garage, store things neatly in the back, as buyers know you're moving and can understand why you're storing boxes there. If you don't have a garage, it is best to rent a small storage unit for your stuff until you move into your new home.
2. Refresh Your Walls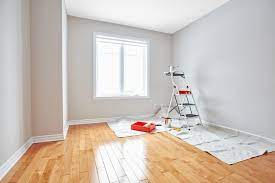 Paint is one of the easiest and least expensive ways to change the entire feel of a room. If you're planning on putting your house on the market, consider painting over dark or too bright walls with a lighter and more neutral color. A softer canvas makes it easier for buyers to imagine their belongings in the space. Some sellers have even been using tile paint to transform their bathrooms, making them look new again.
3. Turn On the Lights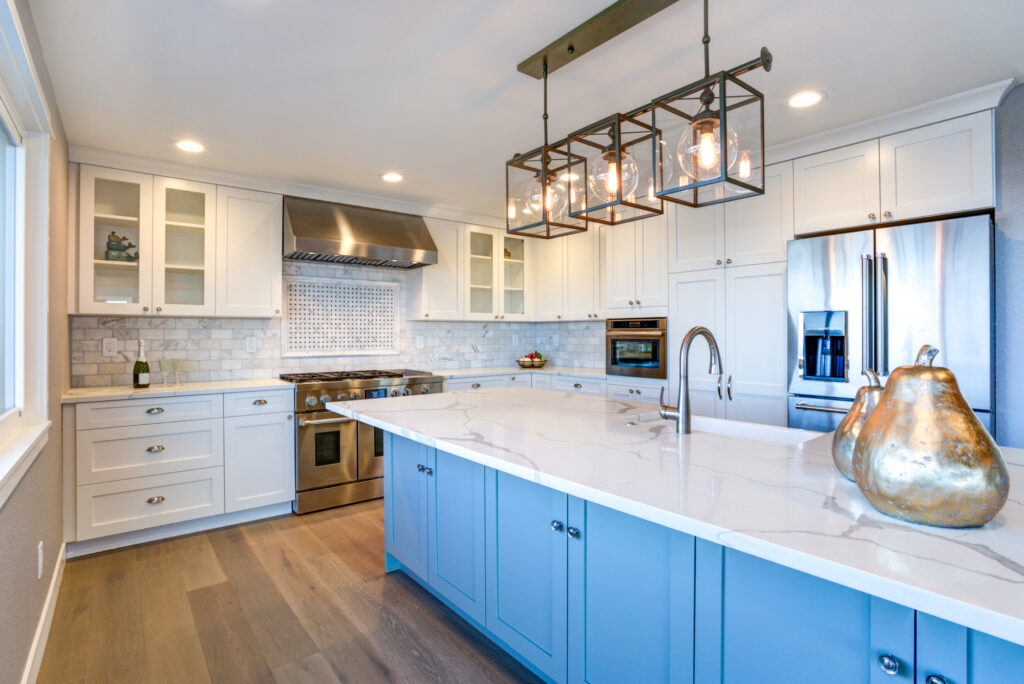 A dark house is always going to feel smaller, dirtier, and uninviting. A brighter space will make every room feel bigger. Walk through each room, opening the blinds and curtains and turning on all the lights.
Consider ways to add more light to each room if necessary. For example, purchase new bedside lamps, install under cabinet lighting, and add accent lights to fireplace mantles or built-in shelving. Also, don't forget to evaluate your exterior lights so they showcase your home.
4. Pack Away the Personal Items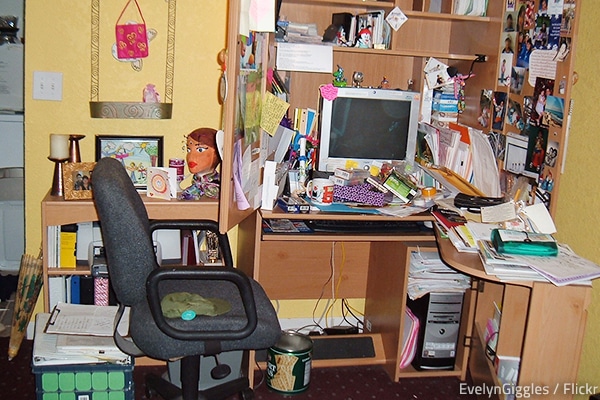 Depersonalizing a home will help improve its appeal, as it allows potential buyers to see the amount of space available while also envisioning themselves in the home. Be sure to put away items like toothbrushes and personal toiletries, and have your kids stash their toys. Sports memorabilia including trophies, evidence of your personal hobbies, or religious-themed items often can be placed in storage. And be sure to remove personal photos from mantles, dressers, and the refrigerator.
5. Bump Up Your Curb Appeal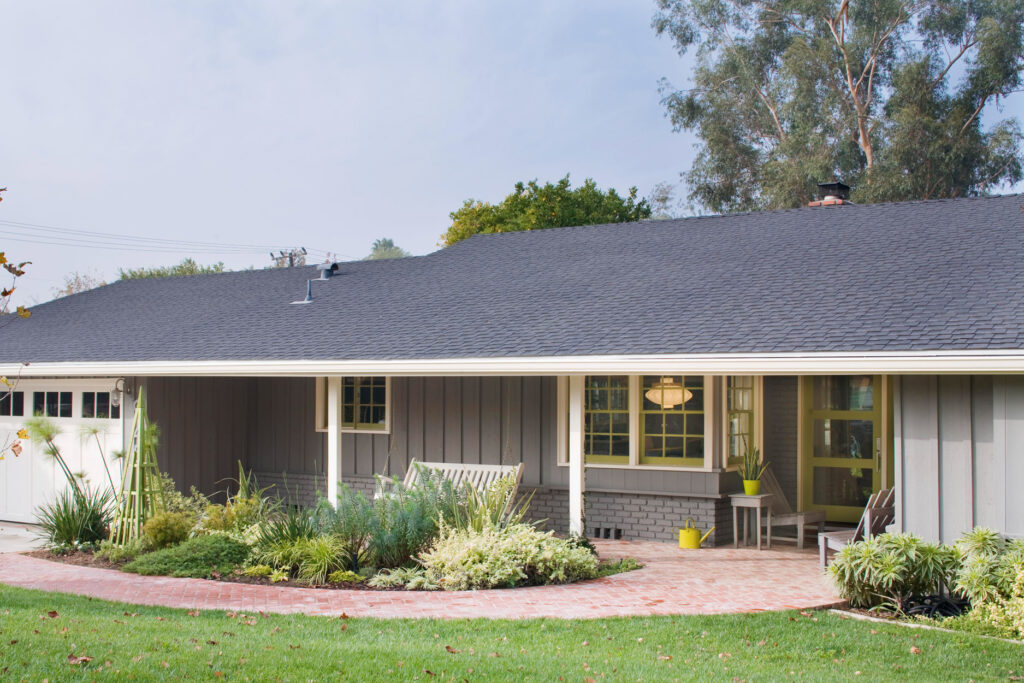 The ingredients for ideal curb appeal are simple: a clean yard, neat and freshly landscaped, some colorful florals, and fresh paint. Painting your front door with a pop of color can be your secret ingredient.
Cut back trees and shrubs so buyers get a better view of your house. Keep your lawn mowed and edged. Adding fresh mulch and pine straw really pop, make photos look great, and leave a lasting impression, which in this case happens to be the first impression. Make sure your gutters are clear of leaves and twigs and your roof free of mold and algae.
Pressure wash walkways and driveways along with dirty siding and decks, remove religious décor or lawn ornaments, and make sure your kid's toys and bikes are put away. Colorful flowering plants in pots, window boxes, or hanging planters are a quick and inexpensive way to make your home's exterior look happy and inviting.
6. Remove All Signs of Pets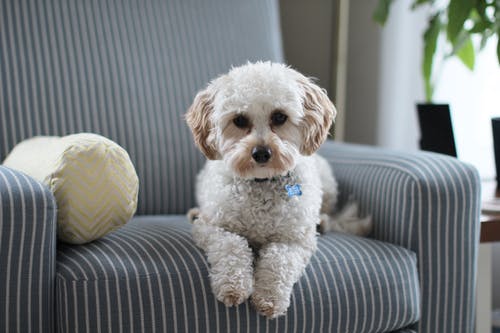 You may love your dog, Fluffy, or your cat, Mittens, or your bird, Tweety, but consider your buyers may not feel comfortable with animals. Nothing ruins a sale faster than a house that smells like a litter box or one whose furnishings are covered in pet hair or has dog poop in the yard. Move scratching posts, dog beds, and cages out of sight and put away water and dog bowls. And be sure to repair any pet damage, such as shredded curtains, scratched doors, or damaged hardwood floors.
7. Switch Out Your Hardware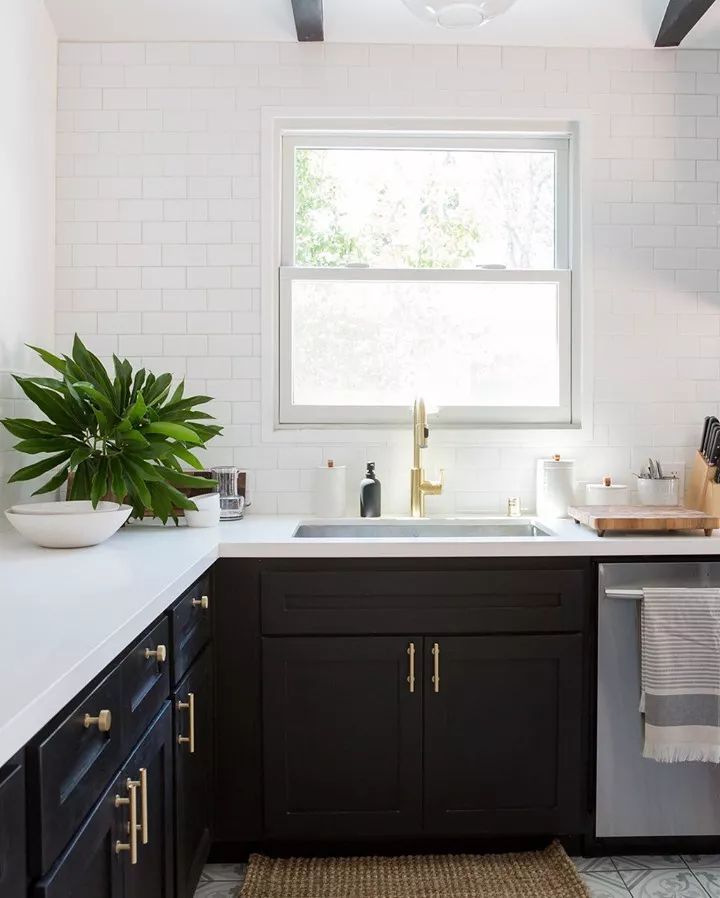 Replacing old or outdated cabinet pulls and knobs with more modern or colorful alternatives in your kitchen and baths is a quick way to transform your home. You can purchase inexpensive options at big box hardware stores like Home Depot, or you can order handmade items from Esty. Also, consider replacing broken doorknobs or updating curtain rods, which can be found for less than $20 at places like HomeGoods.
8. Start Cleaning
Homeowners tend to neglect floors, baseboards, walls, and upholstery over time, and most buyers can't imagine themselves moving into what they perceive is not a clean home. Buyers also look at cleanliness and translate that into how well they feel the owners have maintained other aspects of the home, such as the HVAC, appliances, electric, and plumbing. Your deep clean routine should include washing furniture slipcovers, comforters, curtains, throw pillows, and anything else that could be hiding pet hair and smells.
If you have carpet, invest in a professional steam clean to remove any stains, hair, or traces of odors. Replacing older carpet can return 3 times more profit than the cost of new carpet. Have a fish tank or hamster cage you can't relocate or hide? Make sure their containers are squeaky clean too.
Now's also the time to wash the dirt off your interior and exterior windows to allow more light into your home, making it appear brighter. Professional window cleaning is an excellent option. Plus, as buyers tour your home, they'll get a better view of your yard and outdoor areas through clean glass. If you can't give your house the deep cleaning it needs, it's worth hiring a professional." —Stephanie Riggs, realtor at Howard Hanna Real Estate Services
9. Update Your Entryway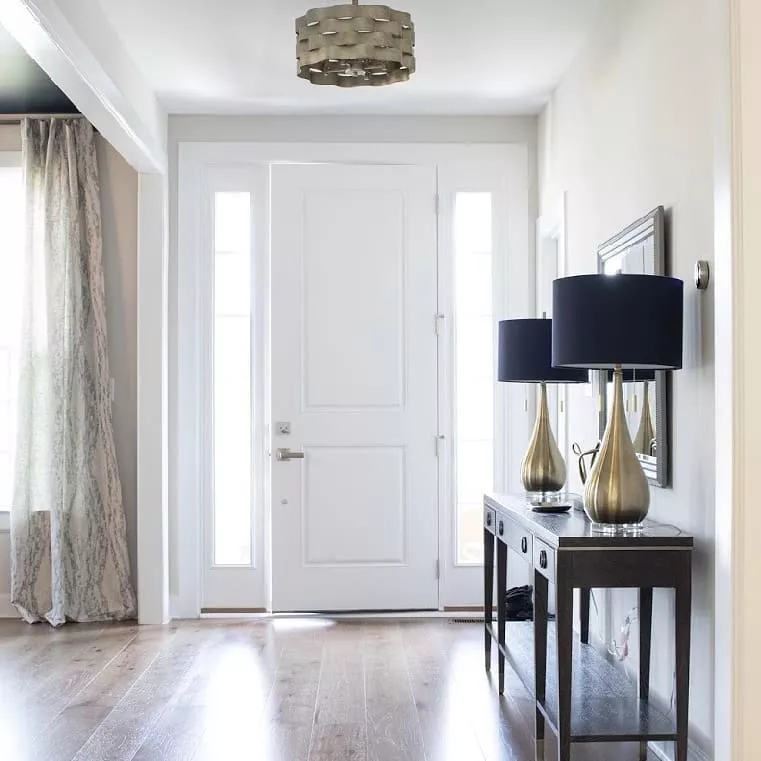 Your entryway is the first thing buyers see when they walk into your house. Keep it free of clutter, and don't fill it with things like an old coat rack or stacks of mail. Add a lamp or new light fixture to brighten up the area, and consider hanging a mirror, which will make the space appear larger, or a colorful piece of art. Fresh flowers on a console are one of the easiest and least expensive things you can do to make your entrance more welcoming.
10. Virtual Staging

For sellers with lots of clutter, old furniture, or a house that's sitting empty, virtual staging (where furniture is digitally built into an image) or walls are painted through artistic renderings and 3D drawings – is a way of presenting a property the way it could look, giving a home a more vibrant feel in photos.
Remember the majority of buyers will view your home online before ever stepping a foot onto your property. It's worth investing in virtual staging – especially for a vacant home.
11. Staging an Empty Home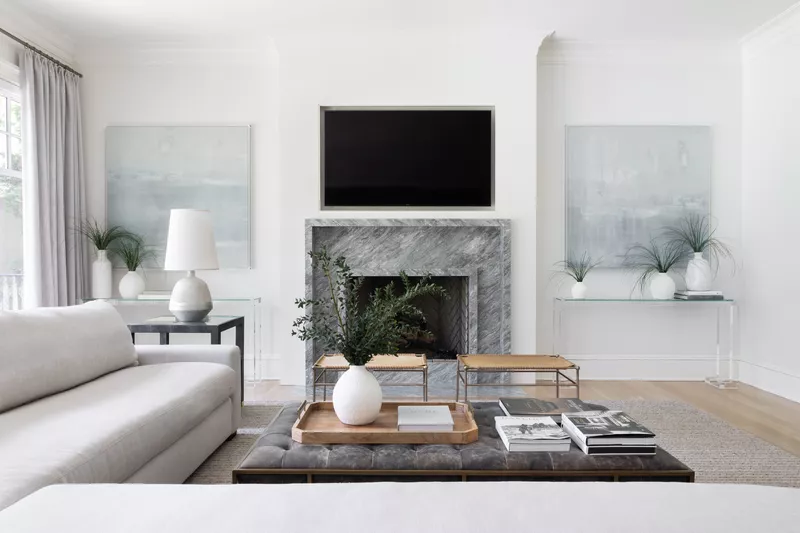 Adding furniture to an empty house will sell a house faster and for more money, because most buyers have trouble imagining the space for themselves when they're looking at blank floors and walls. They often have trouble figuring out where they'd put a couch or whether their own furniture would fit in the new space. Staging is more expensive than Virtual Staging – but it will return more profit than the investment.
12. Take the Sniff Test
Homeowners become accustomed to the way their homes smell, and may not notice a particular scent the way a buyer walking through the door for the first time might. Ask a friend to walk through your home and give an honest appraisal of what they smell.
Avoid masking odors with scented candles or plug-in air fresheners, which could turn off buyers who are not fond of the scent. Instead, spray upholstery, pillows, and rugs with a deodorizer or enzyme cleaner to neutralize odors. Or have a professional clean your fabrics and carpets. Emotions are stimulated by scents, and how your house smells will affect how a buyer may perceive your property." —Veronica Figueroa, team leader at eXp Realty
Emotions are stimulated by scents, and how your house smells will affect how a buyer will perceive your property.
13. Clean Up Your Garage
Homeowners often overlook the garage before listing their homes. Painting the floor with a fresh coat of a gray epoxy to make it look new – covering or removing oil spills or tire tracks – and purchasing storage bins to corral tools, gardening items, and kid's sports equipment, can really make a big difference. And if necessary, replace an old and worn garage door, which will immediately update your home's curb appeal.
14. Change Out Your Lightbulbs
Potential buyers often comment on how dark and dreary everything is inside, even when it's sunny out. Changing out all lightbulbs is often the best option. For less than $200 covering the average-sized house, you can instantly brighten up your home.
Make sure to fill all the bulb slots in your fixtures using the exact same bulbs – color and wattage. Use daylight designated bulbs (5000k-6500k) in your kitchen and bathrooms, and opt for cooler light (3000k-41000k) in your bedrooms. Now's the time to say goodbye to florescent lighting, which can look unattractive and create an unfortunate pall over a room.
15. Make Simple Bathroom Swaps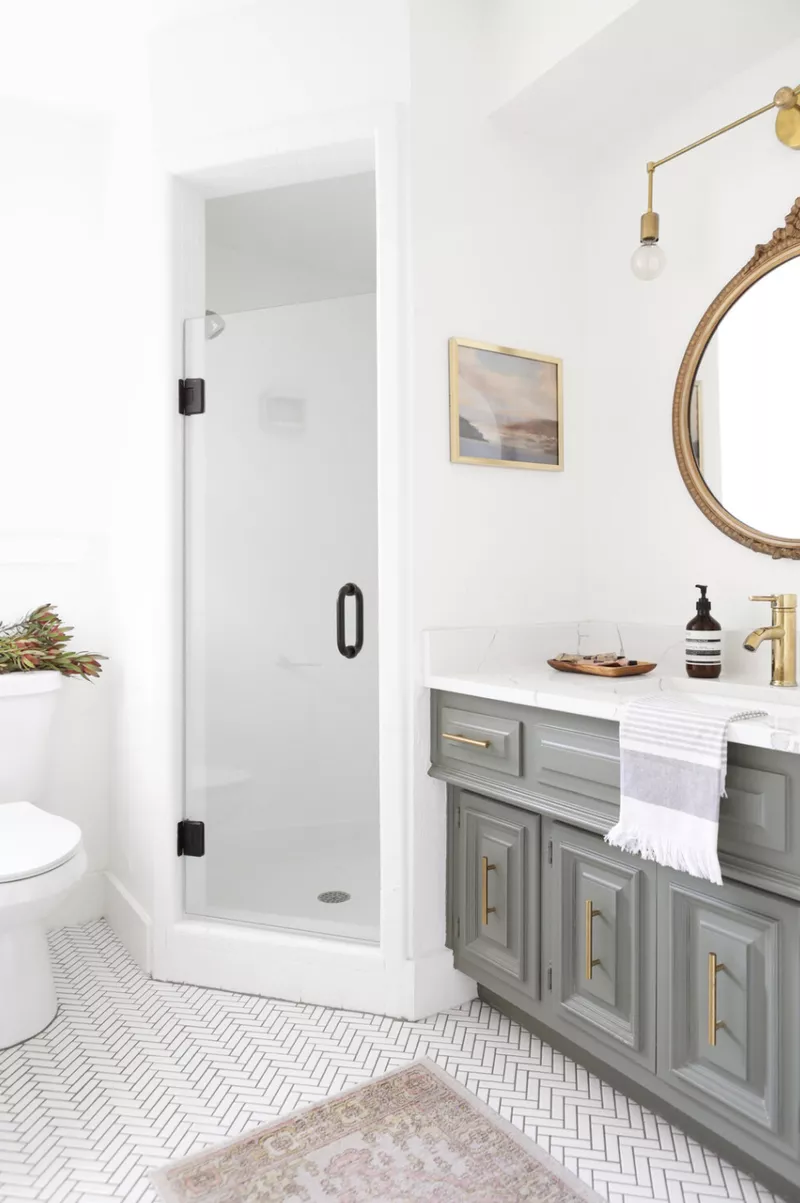 You don't have to switch out vanities or rip out wall tile to elevate your bathroom. Focus on three things: mirrors, faucets, and lighting. It's amazing how a new mirror and faucet can instantly modernize a room. Finally, if you have old light fixtures, switch them out for something fresh and more up to date.
This may be a great time for you to take advantage of the record-high equity in your current home. You can enjoy up to $500,000 of the profit you receive tax free? Give me a call, and I can show how to cash in on the most profit when selling!
And Receive Even More Profit by taking advantage of our exclusive "Free Loan" to update your home when you list with us
Cary Concierge Service
Cary will Fully Front the Cost to Prepare Your Home for the market to insure you receive the Highest Price.
This includes, Staging, Repairs, and Cosmetic Improvements.
No Hidden Loan Fees – No Interest Charged – Ever.
Quick: Our concierge process is designed for speed. Work can begin now – and your home will sell fast.
Affordable: Eliminates stress. No loan fees, No appraisal fee, and No interest – No kidding!
Intelligent: Cary will help determine the best updates and repairs that bring you the most profit.
Easy: Cary is personally involved throughout the process, providing the best advice from start to finish.
We currently have buyers right now looking to purchase a Cypress home from $700,000 to $1.6 million.
Call Cary direct at 800-944-2441 or email Cary at: Cary@SoCal.rr.com. We can review your best options to insure you receive the most profit when selling.
The call, like our Concierge loan service costs you nothing. And of course our conversations are always confidential. Let's talk soon.